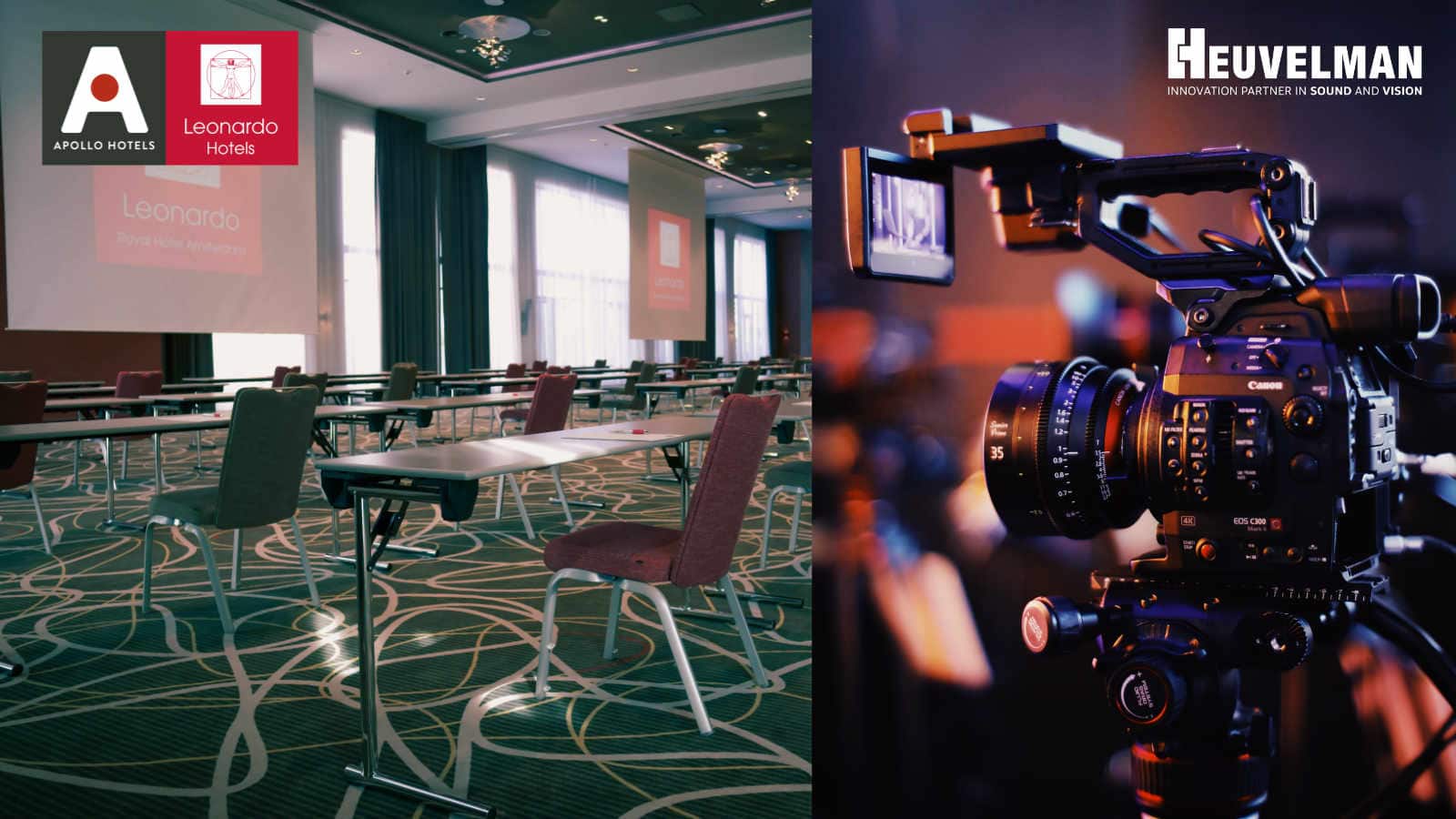 Discover solutions to plan virtual and hybrid meetings with Apollo & Leonardo Hotels
Hotels in the Netherlands are set to reopen soon and from 1st July will be able to organise events of up to 100 people.
In the short term, physical distancing and travel restrictions mean it may not be possible to get your delegates all together in the same place.
So together with their AV partner Heuvelman Sound & Vision, Apollo & Leonardo Hotels are introducing the 'new way of meeting' packages that are divided over multiple properties within the Netherlands and Belgium.
From small virtual board meetings to large hybrid get-togethers, they have solutions that allow you to host your main event in Amsterdam, whilst simultaneously involving delegates elsewhere, in cities like The Hague, Groningen or even here in the UK and abroad.
If you would like to know more about these exciting new solutions, join the Apollo & Leonardo team online to find out more.
Date          26th May 2020
Time         14h00 BST (15h00 in Amsterdam)
Register now to book your place
If you'd like to join us for the webinar, complete the form below with your details in order to register. Please note that your registration details will be sent directly to the Leonardo Royal Hotel Amsterdam, who are the organisers of this webinar.