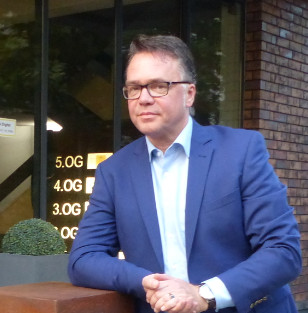 This week Germany begins a tentative return to normal. Small shops across the country are reopening and schools start 4th May.  Germany has handled the crisis well, and the largest economy in Europe is one of the least seriously affected.
We caught up with Christian Badenhop, Head of Sales at Lindner Hotels & Resorts, to find out how he feels about the prospect of slowly getting back to business.
The perception is that Germany has handled the crisis very well, and as a result has suffered much less than the UK and certain other major European countries. Do you think this safe image will position Germany well and make it more attractive for M&E business once the industry starts to rebound?
"Yes, I believe we find ourselves in a lucky situation, being relatively low hit by the crisis. Travel within Germany should be ok after a few months. However, I think we are dependent on certain travel bans by other countries."
How are you feeling about the prospect of getting back to business?
"We are still facing the same issues as anywhere. We know we are facing tough times but keep on working hard to limit the consequences. In Germany at least the government stays united with their partner countries, such as UK or France."
The crisis has rocked the hotel industry all over the world; hotels globally have closed down, including currently all Lindner Hotels. How confident are you that the market for meetings and events will return to pre-crisis levels within the next 12 – 18 months?
"Business is completely down. With the very latest information we assume that it will be very limited for the next 18 months. A complete recovery is not expected before 2022."
Lindner WTC Hotel Antwerp
Germany is home to some key congress destinations, including Frankfurt – home of IMEX. How much of an impact has the cancellation of events such as IMEX and EULAR had on your hotels in these cities?
"The effect of cancelled congresses is immense. However, we had always a good alternative in smaller to mid-sized M&E businesses. Pretty much driven by corporate meeting world, which we also expect to be back."
Event organisers have had to pivot to virtual online events during the crisis. Do you worry that this will have a lasting impact on face to face events?
"It will have a lasting effect, for sure. But we are confident that face-to-face events will return. We are already leading initiatives to combine the former business models with future aspects – such as high-end technology in our meeting rooms to guarantee real hybrid meetings."
The Lindner Congress Hotel Düsseldorf
Are you still placing importance on international markets, such as the UK?
"Yes, the UK is still a strong market. We cater good destinations for that market – such as Frankfurt and Hamburg."
One of the most resilient sectors is likely to be the pharmaceutical sector. Are you already working with this sector, and do you see the potential to grow it?
"Yes, this is one of the industries we always focused on and will do so also in future terms. We are in a good position here, our portfolio is predominantly four-star, so we are well suited to this sector."
me and all is Lindner Hotel's new lifestyle brand
What new openings and refurbishments are planned for the next 18-24 months?
"Finally, some good news! Our life style brand me and all will continue to grow rapidly. We are opening 6-8 Hotels within the next 2 years. Refurbishments will take place, mainly in our key destinations, as planned. Düsseldorf Congress Hotel will get a spectacular roof top… watch out!"
Do you have any message for the UK market?
"Personally speaking I have all my best wishes for the UK. I used to live in London, have many friends there and love your sense of humour which will help also in these crazy times!"
Images courtesy of Lindner Hotels & Resorts. Headline image by HendoBe, courtesy of Pixabay.