On Monday five hundred people descended on Utrecht's Beatrix Theatre, filling up the rows and aisles of an iconic venue that is more accustomed to staging major productions such as Chicago and Mamma Mia.
Monday's event was slightly different. This was the first of eight pilot events that are supported by the Dutch government, with the aim of getting live events back up and running in a safe and secure way.
It was the kind of scene we haven't seen in Europe now for almost twelve months, and Paul Keuls was there to fly the flag for Apollo & Leonardo Hotels. We caught up with him the day after to find out how the day was organised.
What did the pre and post event testing look like?
"Every delegate had to take a PCR test 48 hours before the event, and obviously anybody who tested positive was not allowed to attend. Five test centres were made available, located across the country, and this meant some delegates would have had to travel for up to one hour each way to get tested."
"In addition, certain delegates (but for the purpose of control, not all delegates) had to take lateral flow tests on arrival, and everyone will also have to take another PCR test this coming Saturday."
What about track and trace?
"As an additional precaution, each delegate wore a track and trace reader that will allow organisers to monitor who interacted with whom, in case of any incidence of COVID19."
Tell us about… event bubbles
"All five hundred delegates were divided into one of three bubbles – yellow, blue and green. Delegates were informed in advance about the colour of their bubble, and delegates had to congregate exclusively within their bubble, for the entirety of the event – there were no exceptions!"
"Each bubble was designated different entrances and exits in and out of the venue, and were seated in different areas of the auditorium too."
"I mentioned previously that only certain delegates had to take lateral flow tests on arrival, and in fact it was only those in the green bubble who had to do so."
Were you keeping your distance?
"Well, within our bubbles we were able to interact with people reasonably like we would have done pre-pandemic, and there was even some shaking of hands taking place."
"However people were respectful of individuals' boundaries. Personally, I haven't hugged my own mother or father for 12 months and so it would feel strange to be shaking hands with colleagues. Like most, I stuck with the elbow bump and people respected that."
"Nevertheless, the seating was arranged to allow for some social distancing. This meant that certain seats were marked as unavailable, but most people were sat directly next to at least one person."
Bento Box for one at lunch?
"Lunch was a pretty normal self-service buffet, with additional tray service finger food. The food was served in individual portions, but was not covered or presented especially differently."
"Lunch was organised within each individual bubble, so just as during the meeting elements, there was no opportunity to interact with somebody from another bubble."
"In addition to lunch, there was one break for 40 minutes and drinks and snacks afterwards in the afternoon. The only noticeable difference? No alcohol at the post event networking!"
What did the day look like?
"It was a pretty full agenda of keynote speeches including one by the Minister of Culture, plus panels and Q&A sessions. There was a bit of fun too, with a stand-up comedian and some live music. The event finished with a performance of Queen's The Show Must Go On by the Philharmonic Orchestra, which was pretty fitting."
"There were various polls. Two outcomes that stuck with me are that the majority of delegates remain confident about live events returning by September and also, a consensus that the longer we remain confined to virtual events, the stronger the rebound of live events will be."
"Everyone was also in agreement that hybrid events are here to stay. Asked what a hybrid event is likely to look like, the consensus was that this would be typically 75 per cent live and 25 per cent virtual."
What's next?
"This is the first of eight pilot events that will test the outcomes and controls of various different types of events. There will also be a large stand-up comedy evening, two football games with a 1,500 person crowd and two large dance music events."
After a year of social distancing and practically zero live events, what did it feel like to be attending this event?
"It was definitely special, but in many ways it felt very normal. A few people commented that it was like a school reunion after 20 years apart, and more than anything it showed that in a controlled environment, people were comfortable (and happy!) to behave much like we used to."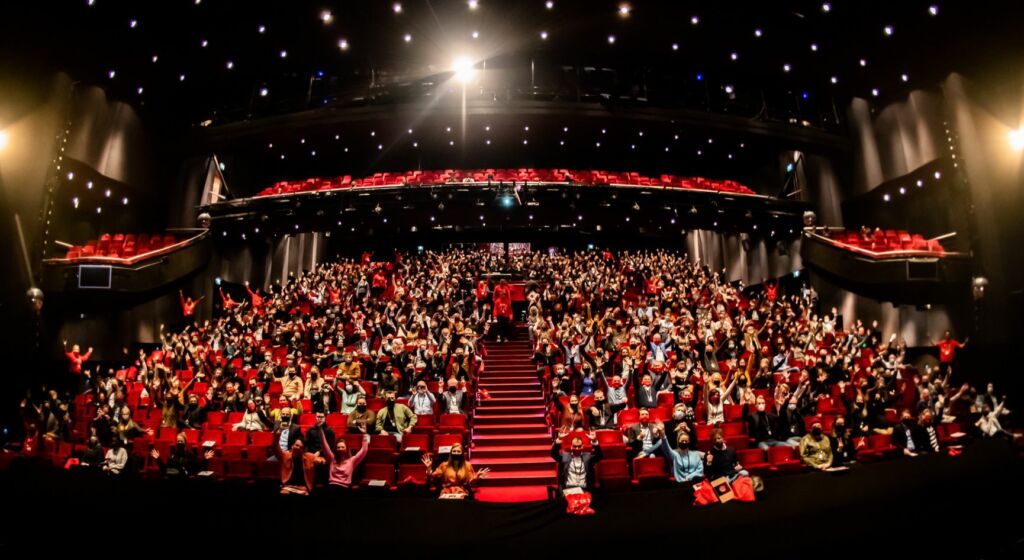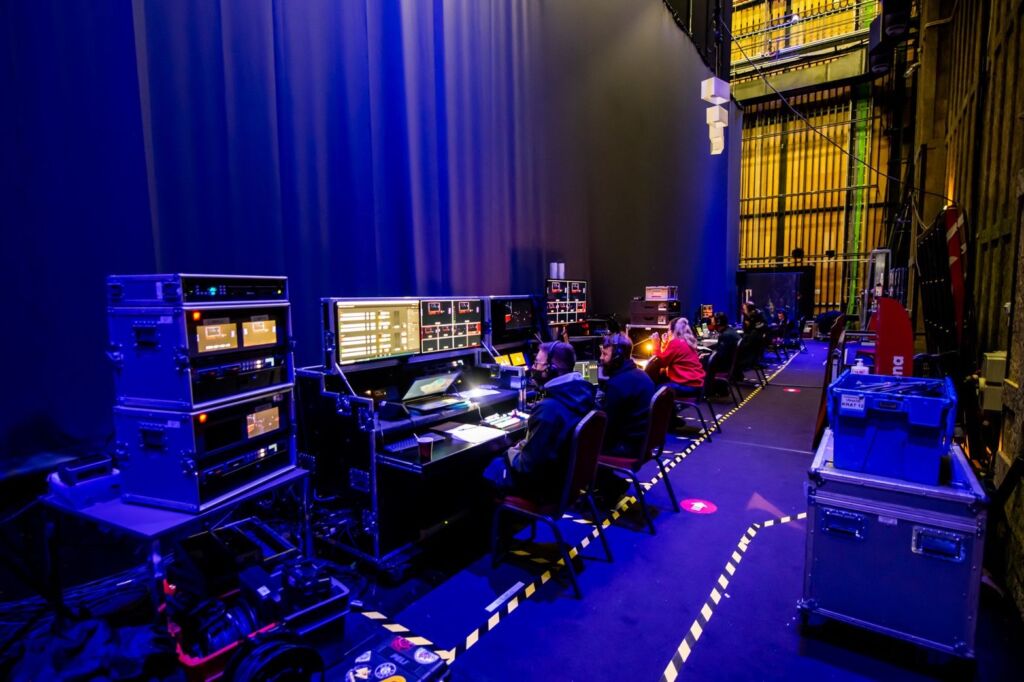 Images reproduced with the permission of Nico Alsemgeest (@nicoalsemgeest)