In October we headed due north to the Cairngorm National Park in the Scottish Highlands, to discover just some of the many incredible experiences that you can combine with an event or incentive at the Macdonald Aviemore Resort.
We were accompanied by a fabulous group of agency eventprofs including FCM Events, Rockitfish, Corporate Peaks and Unlocked.
Out of an action-packed couple of days, here are three of the highlights.
#1 Visiting the Cairngorm Reindeer Herd
There's simply nothing else like this in the UK. After a short and easy hike on the Cairngorm mountain in the crisp October sunshine, we were greeted by around 50 free-ranging reindeer. Wandering freely amongst us and occasionally posing for selfies, they're a friendly bunch and not least because they know that there's food coming. Everyone gets the opportunity to hand-feed them and you can spend as much time with them as you wish. The views of the surrounding highlands are absolutely spectacular too!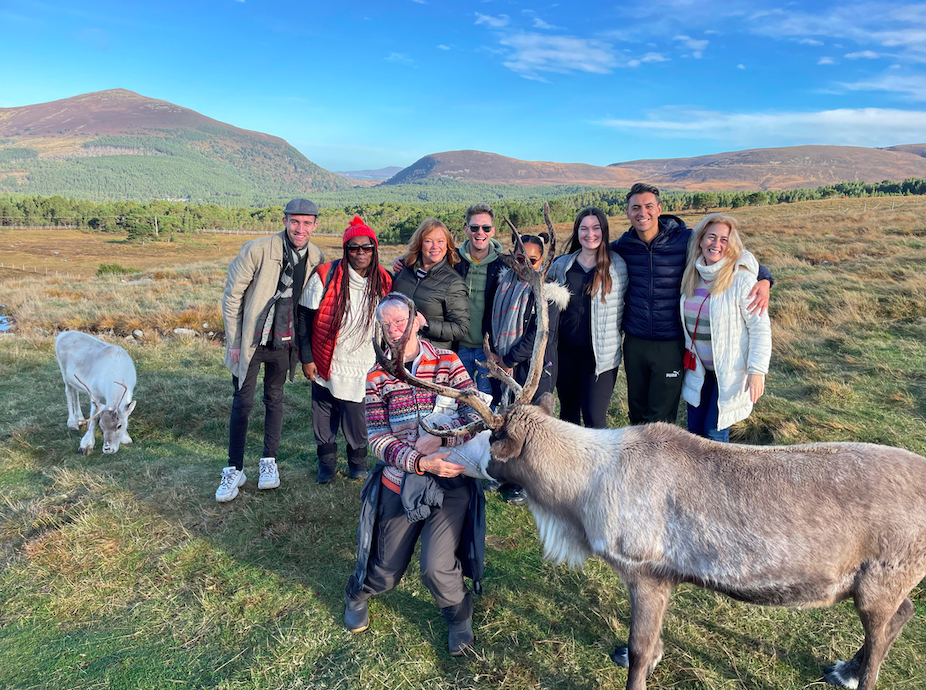 #2 Zip-lining in the Caledonian Forest
Aviemore Zip-Park features 14 zip-wires that criss-cross through the majestic Caledonian forest, starting with short and slow and finishing with a cool 500 metres. Admire the far-reaching views as you whizz through the canopy of the forest, or if you dare, look down to the river and the ravines below.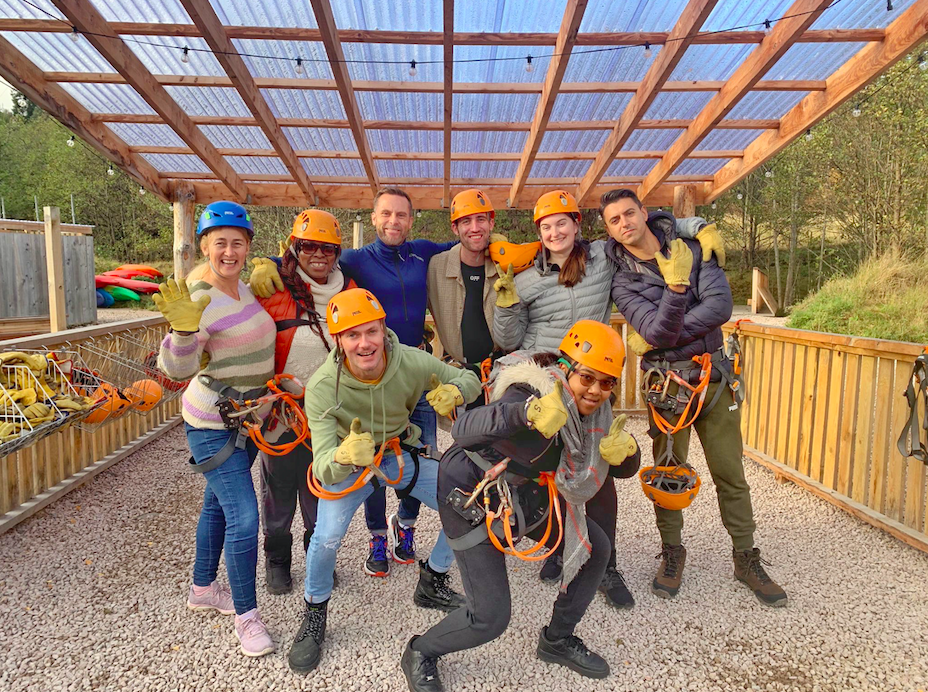 #3 Quad biking at Rothiemurcus
Rothiemurcus is a large 400-year old estate located 5 minutes from the resort where you and your group can spend a morning or afternoon quad-biking across a variety of different terrains. The scenery all around is beautiful with rolling views down to the resort, particularly so at this time of the year with the seasonal colours.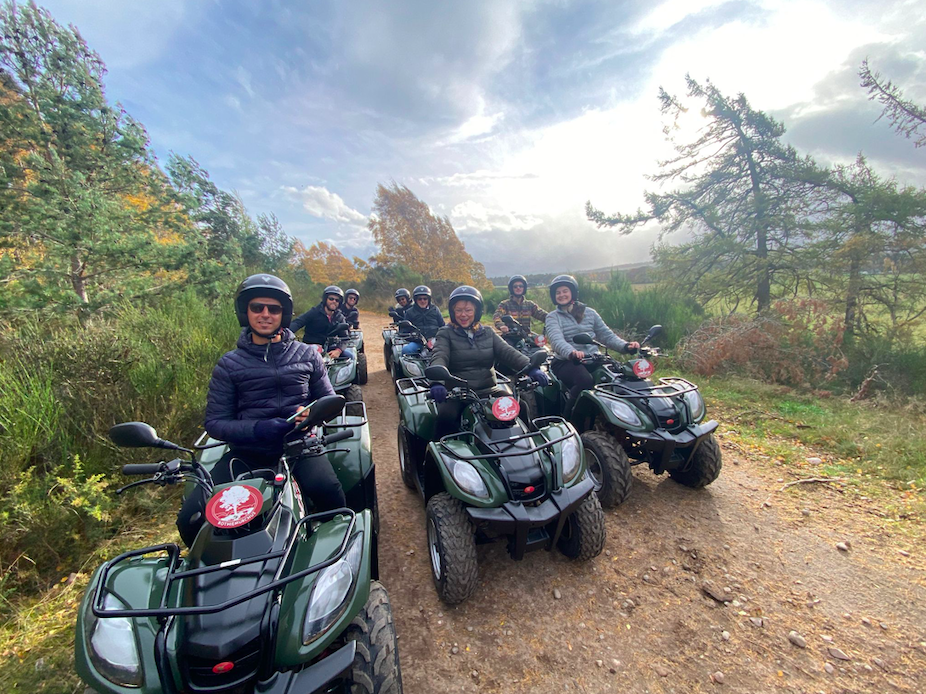 About the Resort
The Macdonald Aviemore Resort features three four-star hotels with a bedroom capacity of more than 360 rooms, as well as 18 two and three-bedroom Highland lodges. The convention centre boasts a 650-seated auditorium, the Osprey Arena for more than 1,200 people as well as the Peregrine Suite for dinners up to almost 300 people. There are various options for exclusive buyouts, including the possibility to privatise the entire estate.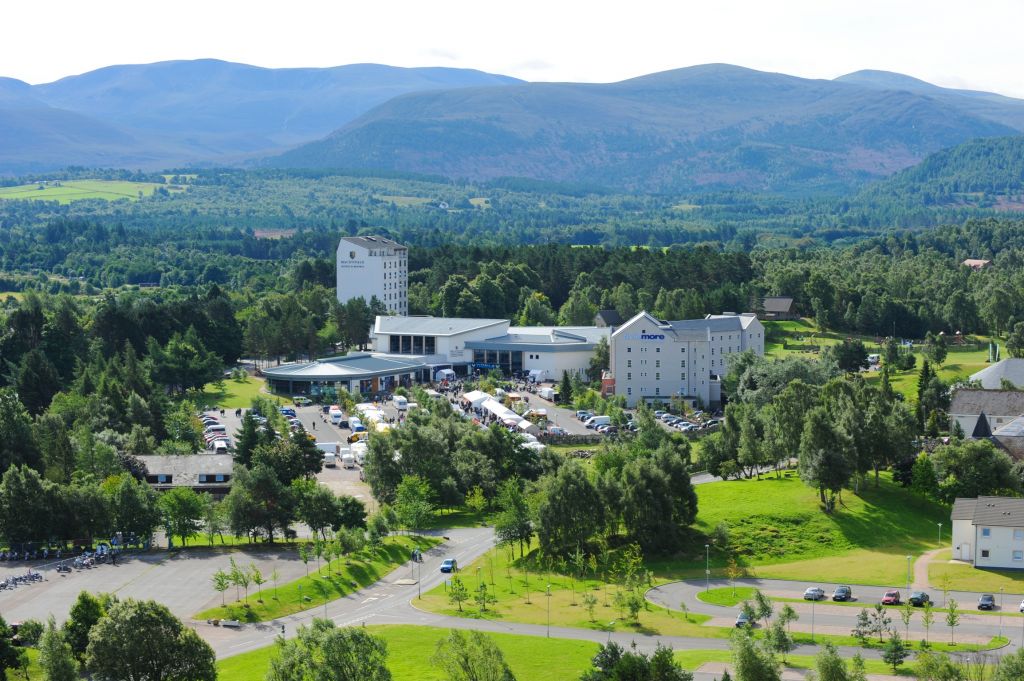 Getting There
Aviemore is located 45 minutes from Inverness Airport, which receives daily flights from London, Manchester, Birmingham, Luton and Gatwick as well as international flights from Dublin and Amsterdam. Flight time from London is around 90 minutes. You can also take the Caledonian Sleeper from London, departing Euston after 9pm and arriving into Aviemore before 8am.
CLICK TO FIND OUT MORE