Leonardo Hotels Benelux has rolled out an innovative new meetings concept across its hotels in the Netherlands and Belgium, called Now We're Talking.
Available for all events from small boardroom meetings to large conferences and gala dinners, the main purpose is to create a spark for conversation, so that genuine connections can be made between guests, colleagues or event participants.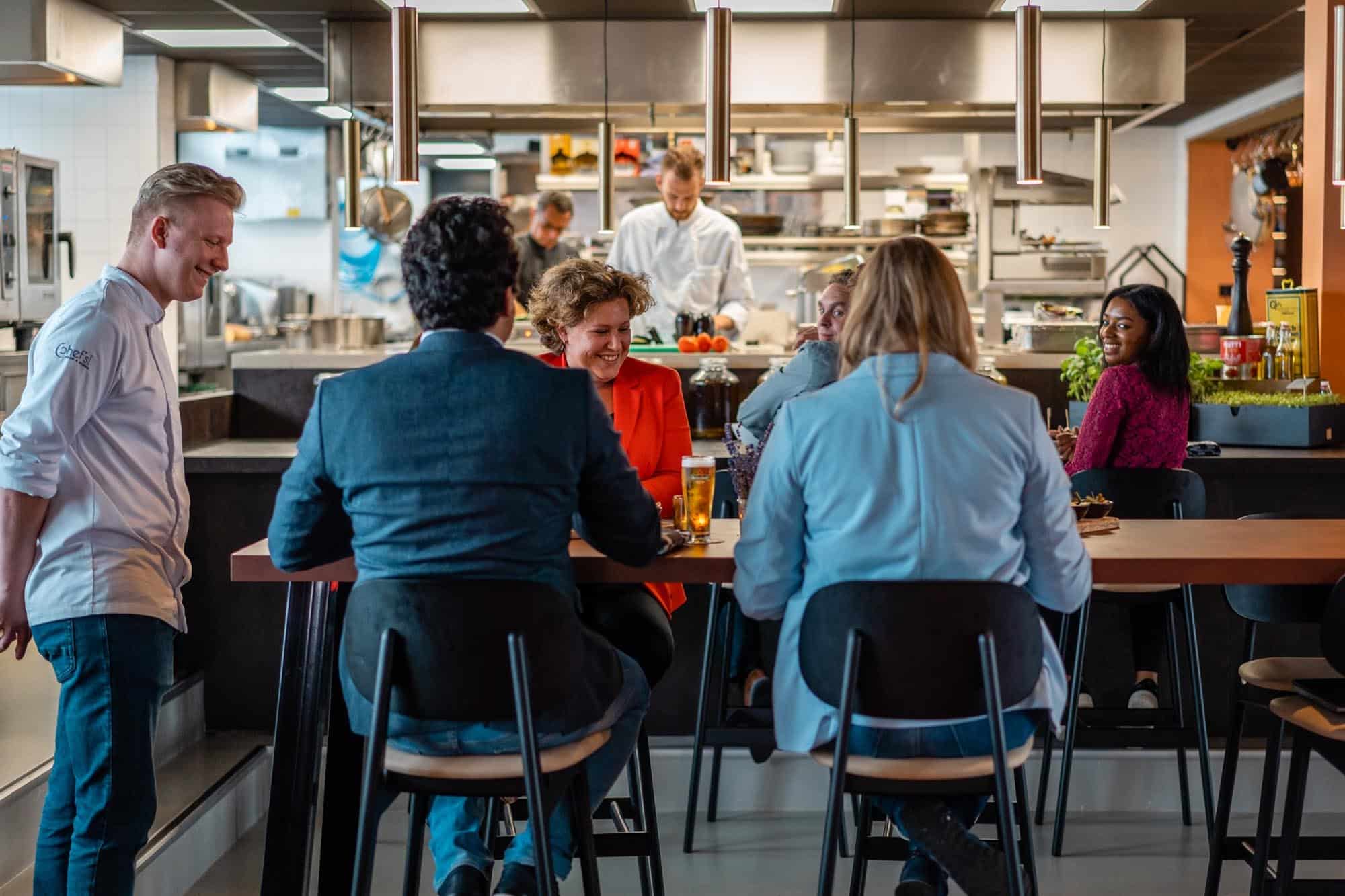 The new concept includes unique conversation starters to get the conversation going at the beginning of a meeting and 'break & play' elements such as board games, table tennis or a yoga session during a break. Participants return to their meetings recharged and with energy. With compliment cards – for genuine connections between guests – and live cooking elements, Leonardo Hotels wants to go that extra mile.
Wondering how Leonardo Hotels ensures that (business) meetings and events have that spark for conversation? Here are three tips for your own event:
Make a break a moment to recharge and give guests extra energy by break & play. Breaks are often boring or even uncomfortable when attending an event where you don't know anyone. By adding a play element to a break, such as with board and card games, table tennis or just a short yoga session, you ensure that guests or attendees are 100% recharged for the continuation of a meeting or event.
Sometimes it can be difficult to start or maintain conversations during the start of an event, during the breaks or just during the networking part. At Leonardo Hotels, they use conversation starters for this purpose. A conversation starter can be, for example, a small board on the table with questions or facts about which you can have a conversation.
Make sure your event contains surprising elements to not only keep your guests or participants inspired and motivated during the meeting or event, but also to make sure the event will be remembered. Love and happiness goes through the stomach, so look into unique food & beverage options. At Leonardo Hotel, it is possible to add live cooking elements. From small meetings to large events. Think of a chef baking fresh syrup waffles or making fresh smoothies during the break.
If you'd like to know more about the Now We're Talking concept or you'd like to enquire about organising a meeting in Amsterdam, The Hague and throughout the Netherlands and Belgium, send us an email today.