Prague, Budapest, Warsaw and Krakow all feature highly on pitch lists, but smaller and lesser known Bratislava is well worth paying a visit too. We've been promoting this destination since January, when Lindner Hotels & Resorts joined our portfolio – their four-star Gallery Central Hotel in downtown Bratislava is one of the city's largest hotels and conference centres.
Here are a few unexpected things we've discovered about Slovakia's medieval capital:
#1 You can dine in a UFO
Well, not quite. But the city's iconic extra-terrestrial inspired UFO Tower features a panoramic restaurant with views of the city that can be privatised for receptions up to 200 people, and seated dinners up to 130 people.
Between the months of April and October, the more daring delegates in your group can step out from the UFO Tower's observation deck to be suspended 85 metres above the Danube river. If that's your thing…
#3 Vienna is just down the road
Literally. Bratislava is the only national capital in the world to have two international borders; Austria to the west and Hungary to the south. Vienna is just over one hour away by road or train, and regular ferries run between the two cities each day. The journey by boat takes around 90 minutes.
#4 You can easily organise excursions to mountains and vineyards
More than 80 per cent of Slovakia is at least 800 metres above sea, so the mountains are never far away. So meetings in the city can easily be combined with winter ski trips in the Tatra and Carpathian mountains. Slovakia also has six wine making regions, which can all visited within a 48-hour round trip of the city.
#5 It is fast becoming one of Europe's emerging tech and start-up hubs
Bratislava's traditional skyline is being joined by a dazzling array of new skyscrapers, many of which are home to familiar tech brands including MICE industry favourite Sli.do. In 2018, Inc. Magazine reported that 107 of Europe's 5000 fastest growing firms were based in Bratislava – no mean feat for a city of just over 500,000.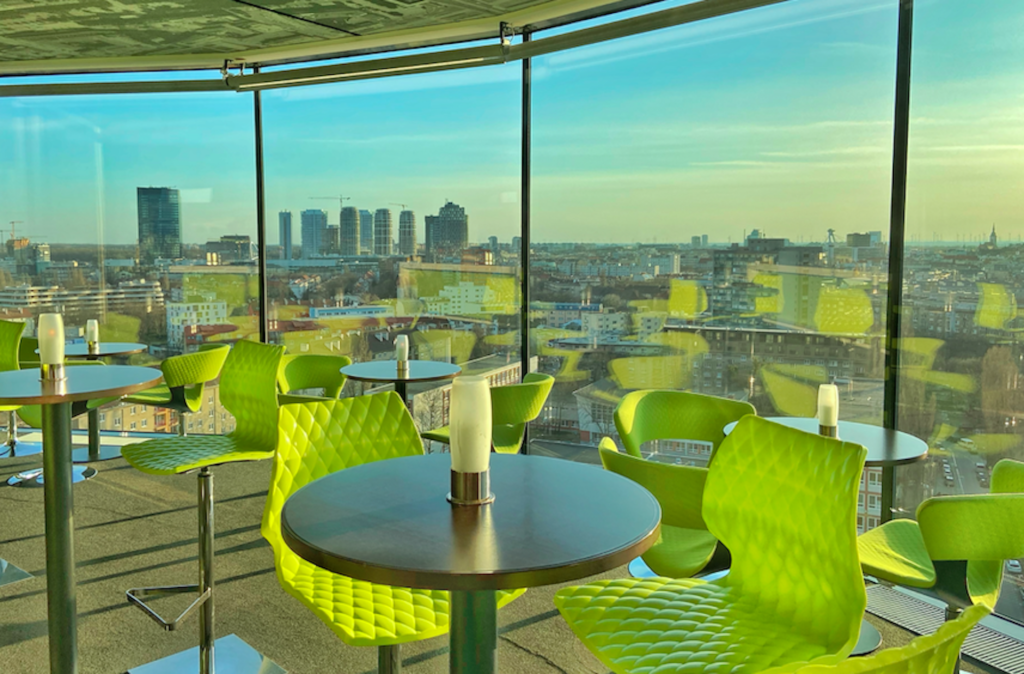 #6 You can organise events for up to 250 people at the Lindner Hotel Gallery Central
Zip your guests from Bratislava Airport to the Lindner Hotel Gallery Central in under 20 minutes. You can organise meetings for up to 180 people and private dining events for up to 250 people. Don't forget to schedule pre-dinner drinks in the panoramic Outlook Bar & Lounge. The 13-storey hotel has 222 bedrooms, most of which have unbeatable views across the city and its old town.
Would you like to know more about Bratislava?
For more information about the Lindner Gallery Central Hotel and to receive a quote for events up to 250 people, send an email to enquiries@amplifiedhotels.com.
Photo credits:
Headline image by Džoko Stach from Pixabay
---