Ever wondered what it would be like to spend an entire two months all alone in a hotel?
All across the world hotels were closed down during the months of April and May, and thousands of dedicated hotel managers were called upon to stay on-site and make sure everything was safe and secure.
We caught up with Director of Sales & Marketing Bérangère Bonardi who was the solo-resident at La Pérouse in Nice from 10th April until 5th June. Apart from occasional visits from the maintenance and reservations managers, she had the whole place all to herself.
We had some really important questions for her…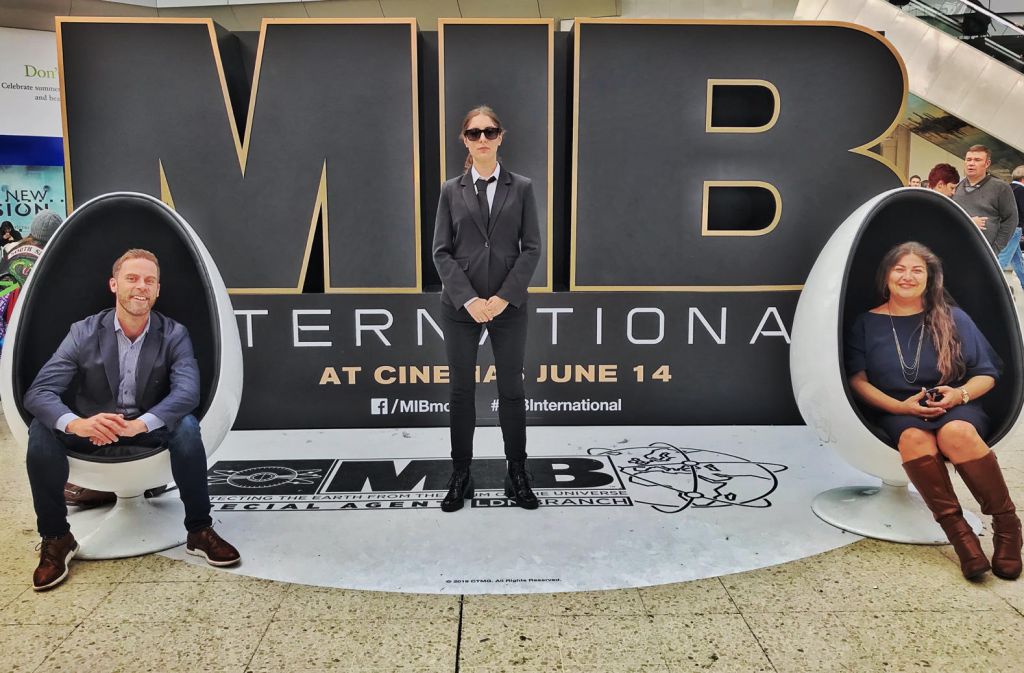 Did you get to choose your bedroom?
Of course. And at first I didn't go for the best suite in the hotel because my favourite rooms at La Pérouse are actually the Deluxe Rooms on the fifth floor, because they have these wonderful spacious terraces and are extremely cosy. But after a couple of weeks I switched to the Suite because, well… why not?
Who did your laundry and all of that kind of stuff?
Me, of course.
How did you prepare your meals and where did you eat?
Obviously there wasn't a lot of fresh food in the hotel during lockdown, so I did a weekly trip to the supermarket in the old town and then I'd play at being the chef in the kitchen. At lunch time, I'd generally eat out by the pool, but every evening I'd take my food to my room and eat it on my terrace. The only challenge was that for obvious reasons, I couldn't use the lifts so I had to carry it all the way.
Did you receive a wine allowance?
I only drink when I am with company, so I didn't need one. But I'm sure the general manager would have been OK if I had helped myself to one or two bottles.
What did you get up to on a daily basis?
Well I did have some work to do, so this took up a fair bit of my time. There were also various checks that I had to undertake on a weekly and daily basis, such as monitoring the swimming pool, checking various plant machinery, the hot water, flushing toilets regularly and various safety walk arounds. And like most people, I read lots and organised plenty of Zoom calls with my friends and family. One of the suites has an amazing outdoor hot tub so I spent at least an hour in it every day.
The hotel overlooks the beach, did you ever take advantage of that?

No! During lockdown, the beaches were strictly out of bounds. It was tough seeing the beach every day and knowing that you couldn't go near it. Especially because we had great weather throughout the whole of lockdown, with less than 10 days of rain.
It must have been an unusual experience, how did you find it overall?
I think my lockdown experience was similar to most peoples', meaning that I had my 'up' days and my 'down' days. The only difference being that I was all alone in a hotel instead of all alone in my apartment. It was definitely an experience that I won't forget, but one that I hope I won't need to experience again (for obvious reasons!)
How is it at the hotel now you have reopened, and is the city beginning to get back to normal?
The city is slowly beginning to feel like normal again. The beaches are pretty busy, and most of the restaurants have reopened including a couple of my favourites Le Plongeoir and Le Maquis which I visited last weekend. The shops are open, and not too busy. Our hotel is much quieter than it would normally be at this time of the year, but we have guests which is great. Now we are just waiting for the Brits to return (we have some very good rates this summer!).
Hôtel La Pérouse is a unique luxury boutique hotel perched on the rocks overlooking the Old Town of Nice and le Promenade des Anglais. We recommend it for small meetings, retreats, incentives and private buyouts.
To request more information, send an email to enquiries@amplifiedhotels.com
CLICK TO FIND OUT MORE