Last month we headed off with some wonderful clients to explore the best of the Dutch capital and of course, the city's Leonardo Hotels. We teamed up with Boutique Holland DMC who created a one-of-a-kind itinerary, with a mission to showcase some truly unique and never-done-before experiences for event planners. Boutique Holland is represented by Travelmediate, and flights were kindly sponsored by All About Flights.
Here's what we got up to.
#1 Dinner at Harbour Club Zuid
What better way to kick-off our visit than with an absolute feast of fusion at one of Amsterdam's most fashionable restaurants. The sun was shining for pre-dinner drinks overlooking the canals, and the sushi just kept on coming. Harbour Club Zuid is located within the Apollo Hotel Amsterdam and is a destination in its own right. Read more here.
#2 WONDR
WONDR describes itself as an immersive experience that blends visual magic with boundless creativity. A confetti-sprinkled world of colour and sensation that invites you to play and explore, regardless of your age. It also features its very own retro roller disco! Don't forget your camera, you'll definitely need it.
#3 Pink Beach
When you've tired yourself out at WONDR, step into a never-ending summer at their very own pop-up beach. Pink Beach is an unforgettable and extremely pink tropical oasis in Amsterdam's Noord district, and it might just be the perfect spot for your party. Or a selfie.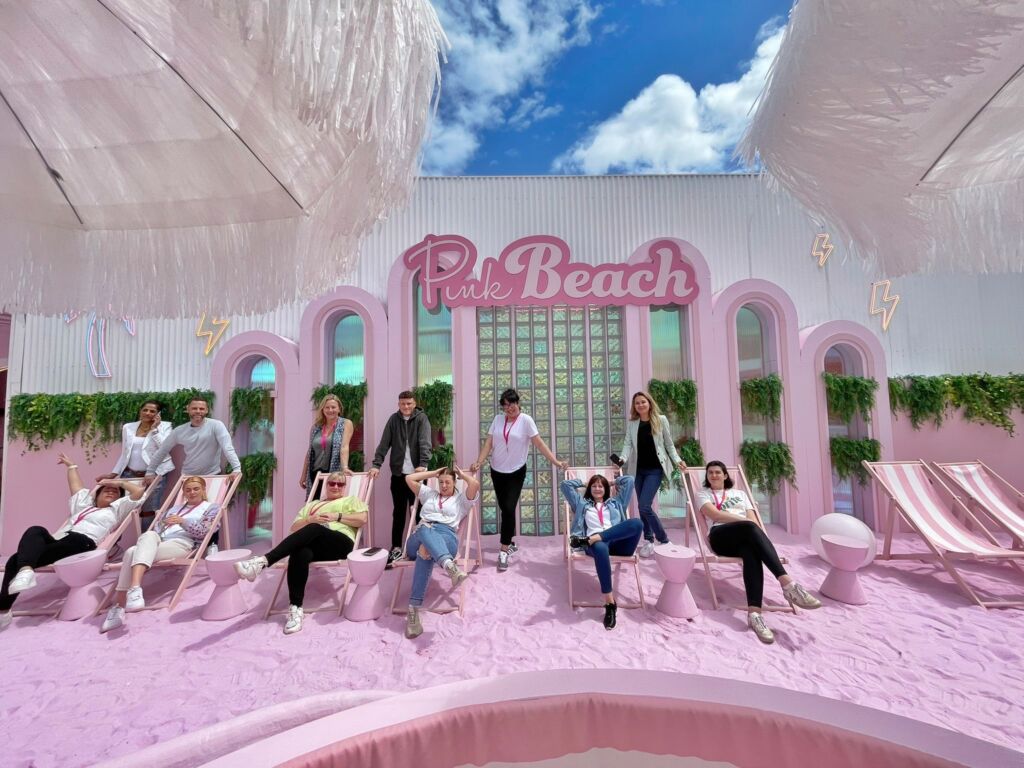 #4 Farm Kitchen
The Farm Kitchen describes themselves as an Earth-loving way to enjoy plant-based food, with the motto to grow, eat, love, repeat. Founded by veggie chef Jonathan Karpathios and entrepreneur Xander Meijer, their mission is to bring amazing plant-based food to the people. They're based just outside the city in Hoofdoorp, but we were treated to a pop-up experience on the streets in Amsterdam.
#5 This Is Holland
Leonardo Hotels have sixteen hotels across the Netherlands, and whilst Amsterdam's a great place to begin, there's so much more to be discovered. So we headed off to the brilliant This Is Holland immersive experience to explore what's out there. Buckle up and prepare to get wet: this is one flight you won't forget in a hurry.
#6 Cycling around Noord
A trip to Amsterdam isn't complete without a little cycling around town. Our wonderful guide Isabelle took us down some off-the-beaten-path routes around the Noord district, finishing up at the Valhalla brewery for a little light refreshment.
#7 Private Tour at Moco
Amsterdam has some seriously impressive museums, not least big-hitters such as the Rijks and the Van Gogh. Moco is an independent museum founded with the mission of attracting broader and younger audiences, featuring a host of modern and contemporary artists, street art and NFTs. Boutique Holland arranged a private tour for our group.
#8 Dinner at No Rules Vondelpark
It was a glorious summer's evening in Vondelpark, and we found the the perfect spot for dinner on the outdoor terrace at No Rules Vondelpark. No Rules is a casual dining spot in a wonderful setting, and their delicious and unique pizzas were just what we needed after such a packed day.
#9 Cocktails at Floor17
After dinner we took the lift to the 17th Floor at the Leonardo Rembrandtpark Hotel for some of the best views (and cocktails) in town. This place gets pretty busy (and for good reason), so don't forget to make a reservation if you want to experience it for yourself.
#10 Gustav Klimt immersive at Fabrique des Lumières
French company Culturespaces has opened a ten-year residency in the city's former gas works, bringing their unique and immersive experiences to the Dutch capital. A large industrial space with walls up to 17 meters high hosts immersive exhibits by classical, modern and contemporary artists, including Gustav Klimt and Friedensreich Hundertwasser. The stunning artworks are brought to life with advanced technology, through 100+ state-of-the-art projectors and accompanying music.
#11 Canal Clean-up Experience
The canals of Amsterdam are remarkably clean, so much so that they play host to the annual Amsterdam City Swim. But it's not surprising that the odd water bottle or can of Heineken ends up in the waterways, and on Sunday morning we divided into teams of three, armed ourselves with nets and competed to retrieve the most litter as we enjoyed a canal boat tour with a difference.
#12 Lunch at In De Waag
In De Waag is an historic city gate and one of the most iconic sights of Amsterdam. It's also a great spot for private dining groups and we enjoyed our final lunch here before heading back to the airport after a packed couple of days.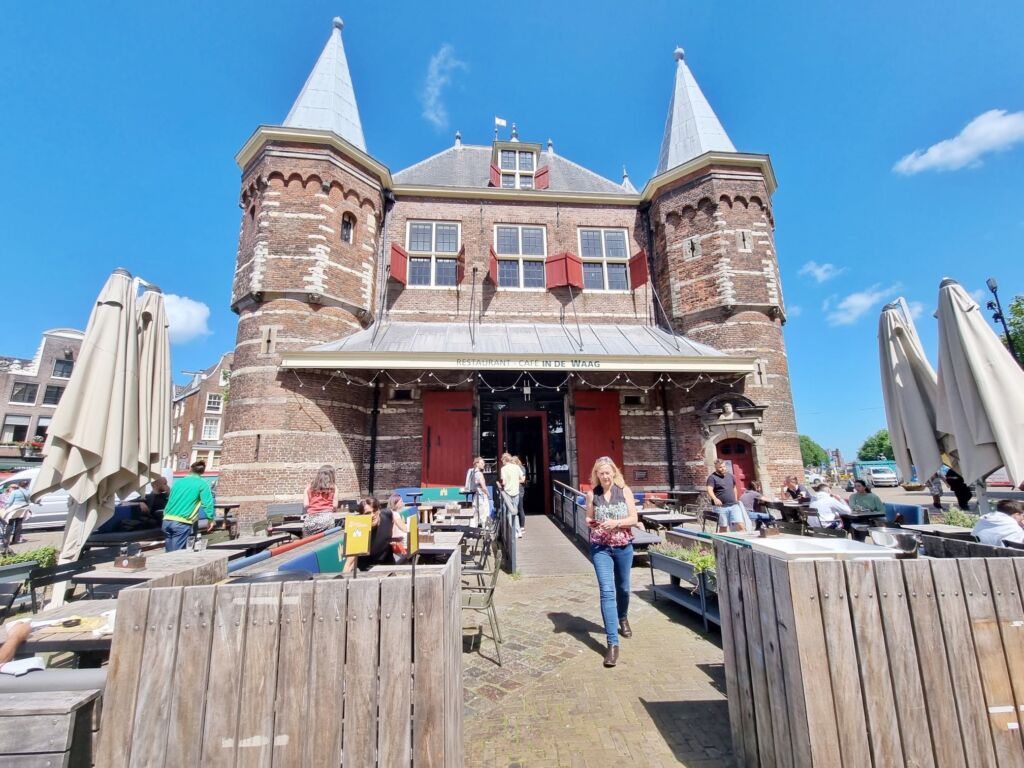 Here's where we stayed:
We spent one evening at the Leonardo Royal Hotel Amsterdam, one of the city's newest and largest hotels with almost 500 bedrooms and meeting space for more than 700. We spent a second night at the Leonardo Rembrandtpark Hotel, located in the west of the city and featuring a suite of meeting spaces high above the city.
We also visited the Apollo Hotel Amsterdam, which is home to the brilliant Harbour Club Zuid restaurant.
Check out the video of this trip
If you'd like to know more about the hotels or any of the places we visited on this trip, send an email to enquiries@amplifiedhotels.com.